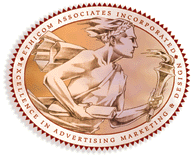 We acknowledge the presence and the power of God both in our lives and in our business endeavors. We believe that our abilities, as well as our possibilities, are gracious gifts from Him and it is He whom we strive to honor and serve.

We believe in the constitutional freedoms which provide us with the opportunity to help create a better world, both socially and economically, in which integrity and responsibility are the norm.

We believe that each person is created in the image of God and is a valuable and unique individual. Consequently, we appreciate the personal aspect of our business relationships including those with our co-workers, our associates, our clients, our vendors our peers and all their families.

We believe in enabling positive change and in providing effective and creative solutions for our clients, enabling them to effectively meet the challenges of their changing world.

We believe that in order to continue to serve our clients as a capable and adaptable partner, enabling positive growth, we must constantly develop our own skills, leadership ability and market savvy. We believe in establishing a creative environment which fosters the exchange of ideas among our staff and with our clients, encouraging us all to seek solutions beyond the expected.

We believe that by helping others achieve their goals in life, we achieve ours.